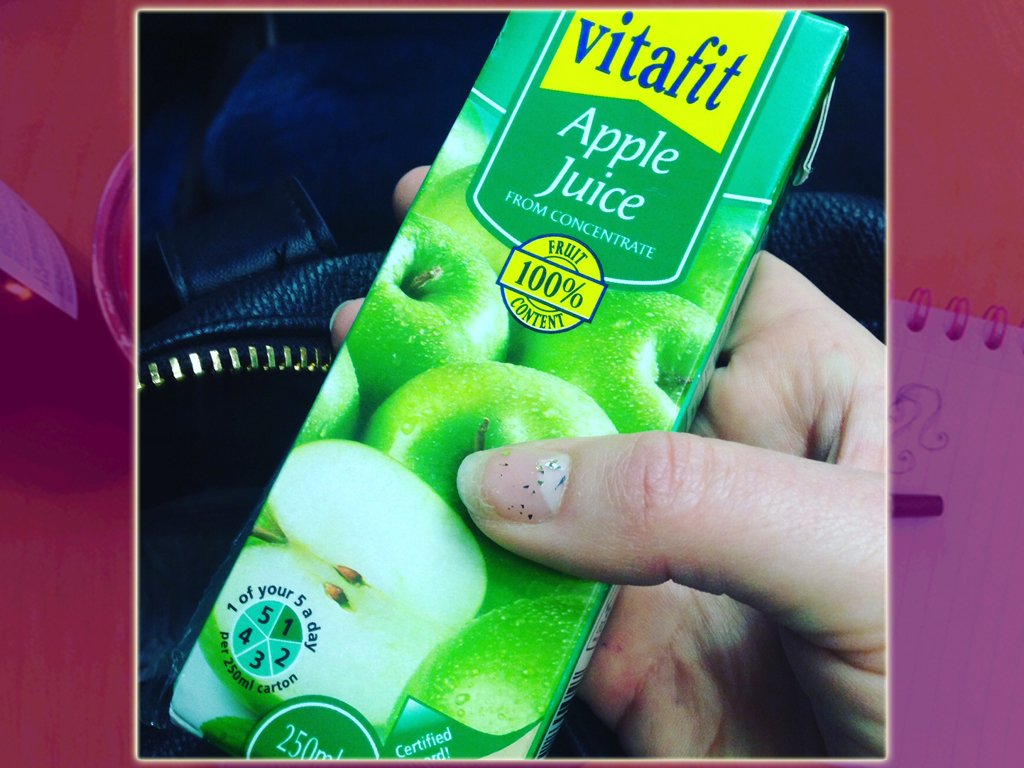 Normally I'm too busy downing this stuff like my life depended on it to take stock of the fact that I'm downing it because my life depends on it. Such an innocent, unassuming little thing ain't it? 

One minute you're all absent-mindedly weaving your way through London like an ant on a mission, the next you're caught on a train grabbing the juice from the bottom of your bag because your brain ain't got no glucose and you can't really think. Having the juice means the dramatics pass quickly and you look like nothing more than an extremely thirsty, slightly pale yet strangely clammy weirdo masquerading as a professional commuter but with a clear and somewhat baffling child-like penchant for juice cartons.
No little juice, though, and suddenly you're grappling between holding out and hoping you make it to a shop before you pass out, or else shunning all social norms and asking your fellow weary ants for the dregs of any sweets or liquids they may have on their person to spare you, the manic girl who just REALLY likes sugar, from passing out. 
Basically, this condition is funky AF.
S/O to Lidl for supplying this particular carton of sweet nectar. There's no time to be snobby when it comes to hypos. 
As you were.