Stockholm, it was about time I met you.
I always suspected it would be a place I could have a passionate love affair with. Except the Swedes are too cool for such over-zealous displays of emotion. So instead I gave Stockholm some lingering eye contact; it gave me a subtle nod in return. I bit my lip, raised my eyebrow. It asked me how I was doing, and whether I was having a nice time.
And I was. I really was.
I spent a weekend flirting outrageously with this city, and like any blossoming relationship, it only left me wanting more.
The cupid of this situation was Abbott, who had invited me to Stockholm for the second DX event, having attended the inaugural #DXBerlin last year. Honoured and delighted, I of course packed my bags, giddy with the anticipation of catching up with so many wonderful diabetics that social media has allowed me to connect with across the globe.
So I packed. I flew. I arrived. And first impressions were pretty, well, impressive.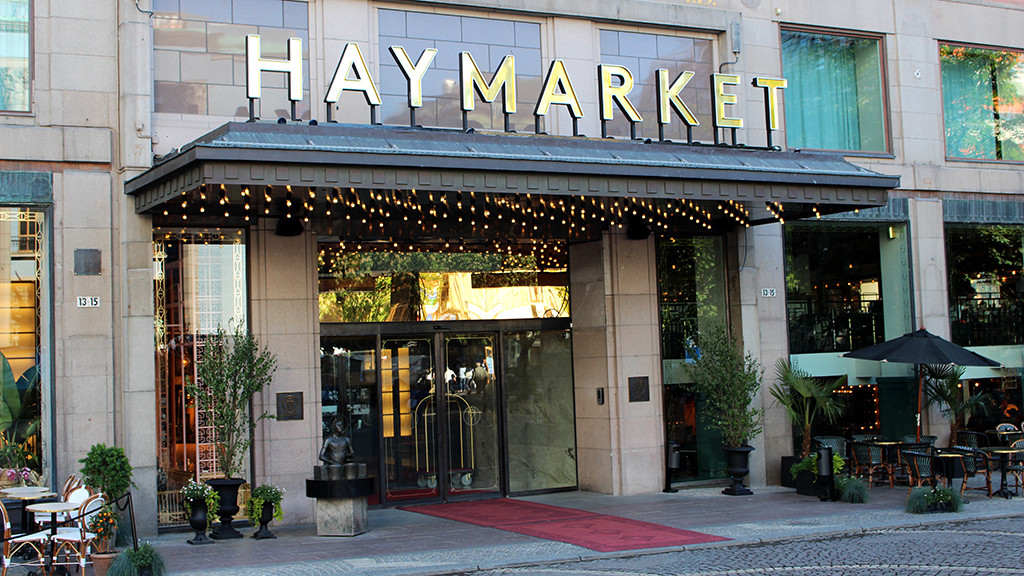 I had a moment for this guy.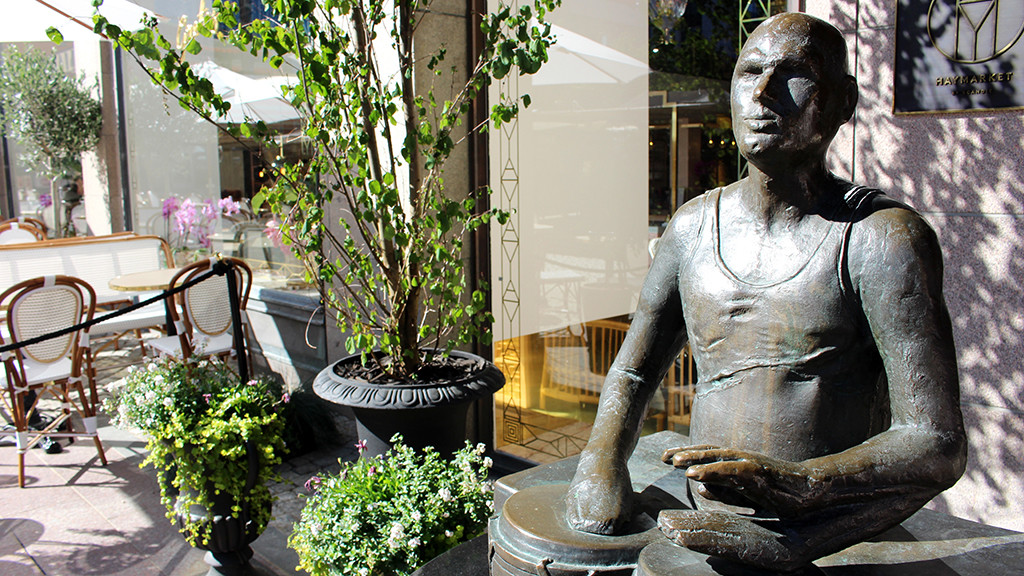 Then we made our way to the venue, where our blogger status was made official. Name badges made it so.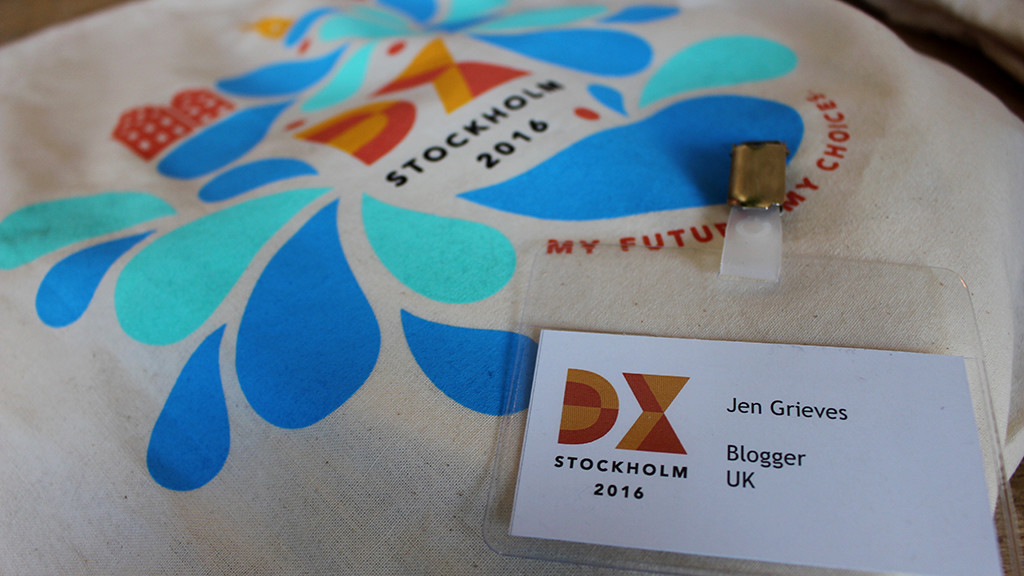 It was here I bumped into lots of lovely fellow type 1s who were also in Stockholm for the weekend thanks to Abbott. There were warm embraces with many who I've spoken to on a frequent basis for years, but have only met once or twice. Instead of photographing them which would have been much nicer, I was instead snapping the incredible interiors like an absolute geek. The 20s theme of the hotel was apparent from the get-go, not least from the display of movies in the lobby.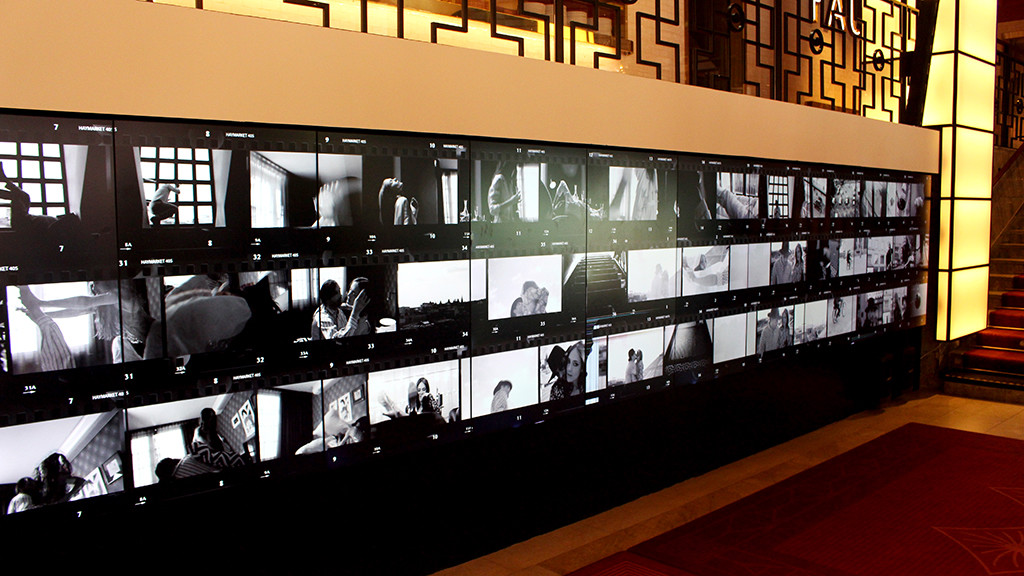 And then into the rooms, where I was greeted with many an exceptional furnishing. This is Sweden, after all.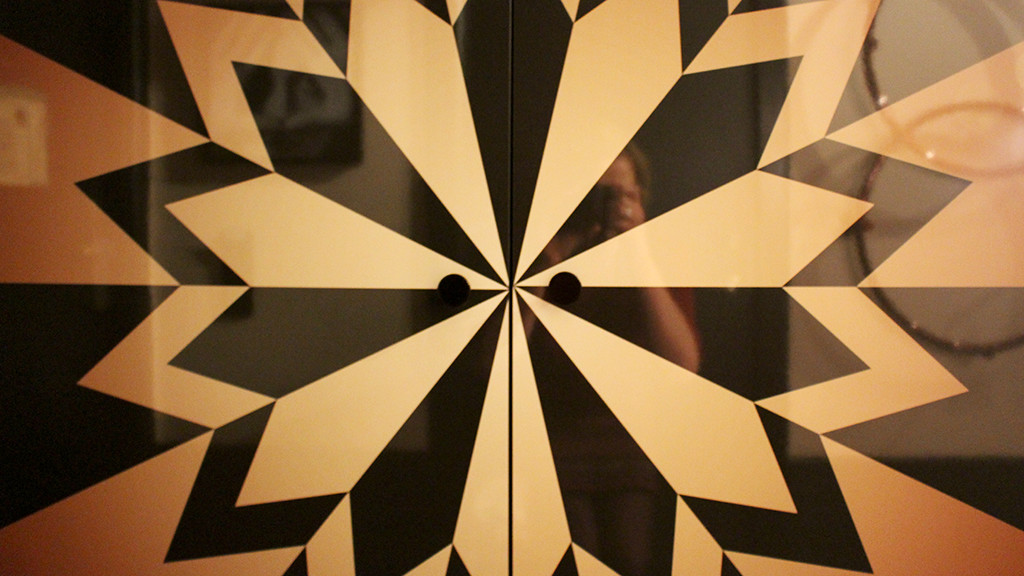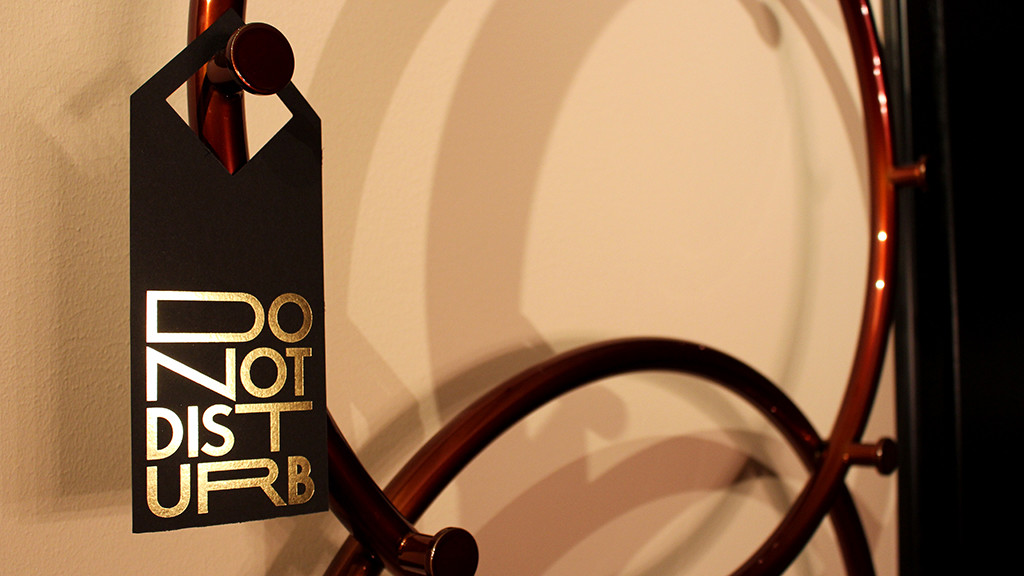 I don't know about you but I've always felt like my morning shower was missing the company of a flamingo…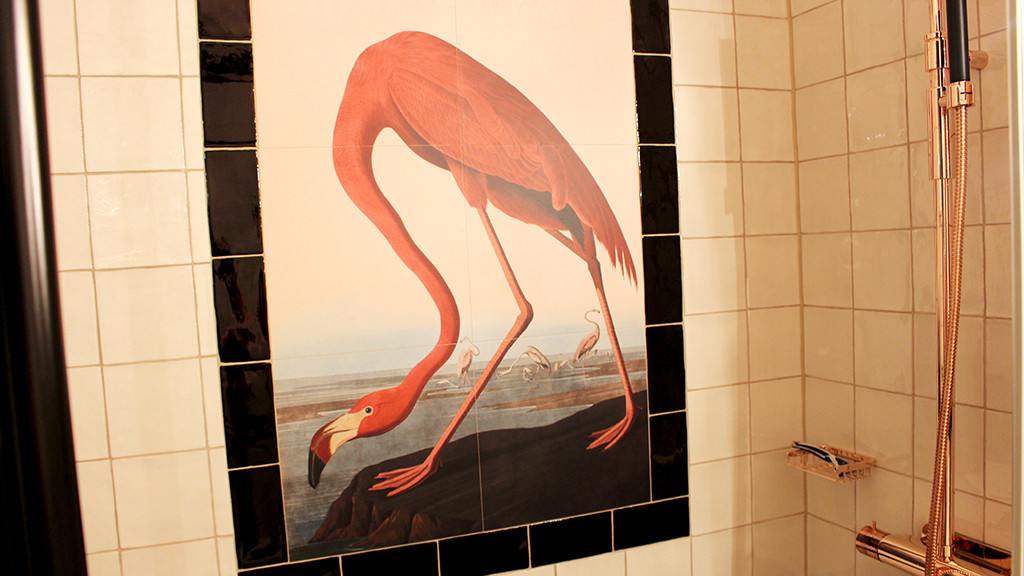 And then I got realllllyyyy excited by the mirror, mostly for its perfect filming lights.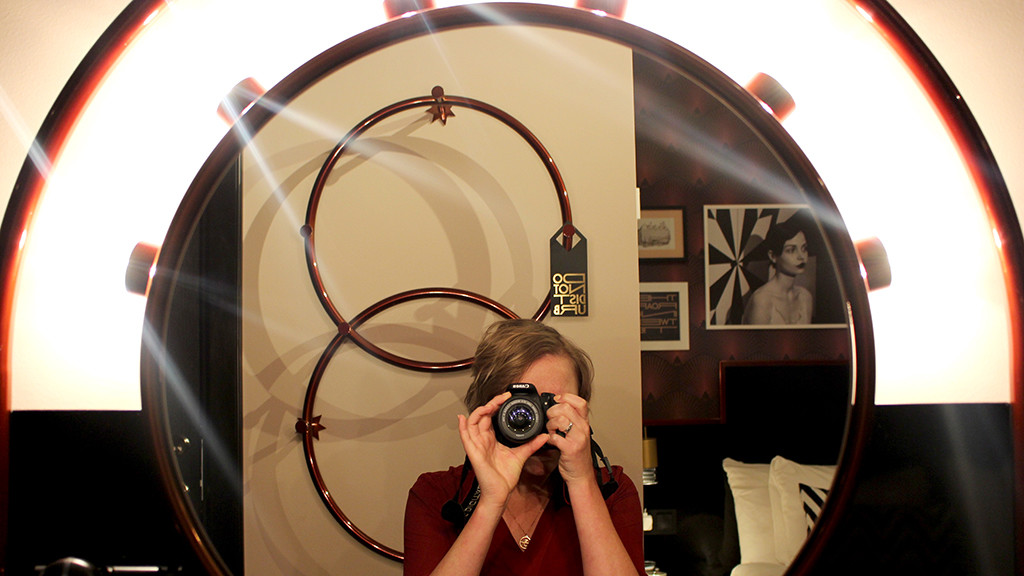 A quick spruce and I joined a bunch of lovelies for a walking tour of Stockholm, where I failed to take any photos… but there is a lovely film on the way, promise. This is Orpheus outside the concert hall where the hold the Nobel Prize ceremony.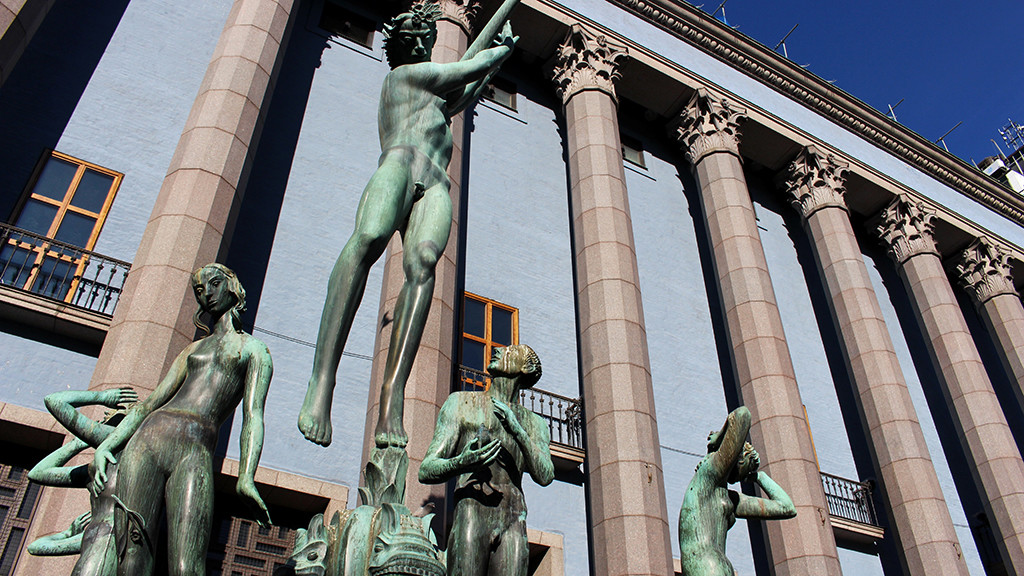 We wandered to the Stureplan, which is very upmarket part of the city; the symbol for luxury and style (apparently). The streets of the city were buzzy but also wide – unlike London you get a huge sense of space, and a noticeable absence of aggression that sometimes befalls busy cities. Stockholm is so very alive, but so very cool about it. They know, and they know you know. Y'know?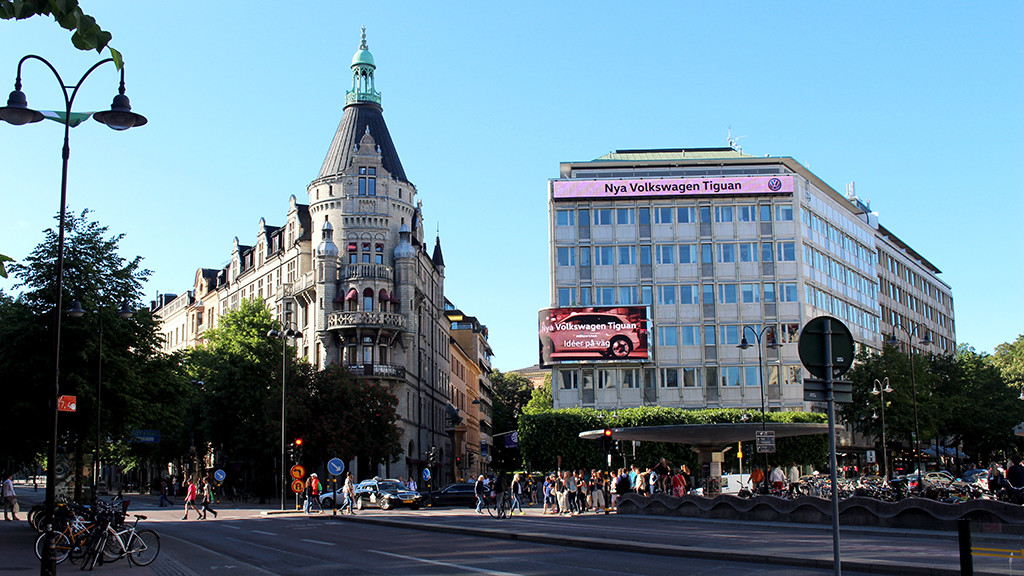 Bright and early the next morning, 28 folks from across Europe without a functioning pancreas all gathered, ready for a day of learning, inspiration and sharing. I was excited, but in a way that Sweden would approve of. Chill. Eager, but chill.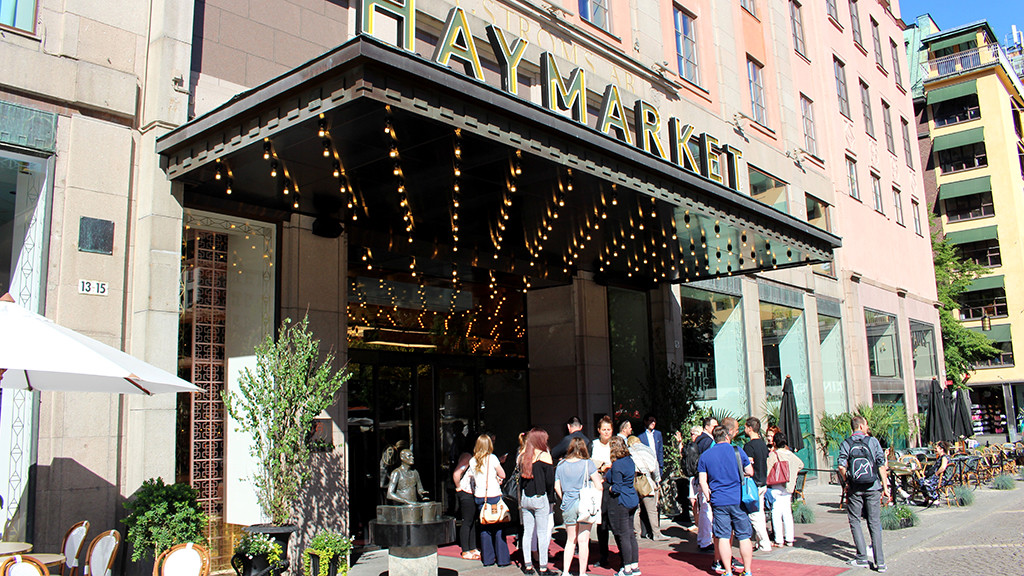 Workshop #1 was from London based Kat Steele on the power of storytelling. I liked her for her sultry voice, her command of the room, and for reminding me of my very favourite piece of advice for those on a digital platform: be authentic. YEAAASSS.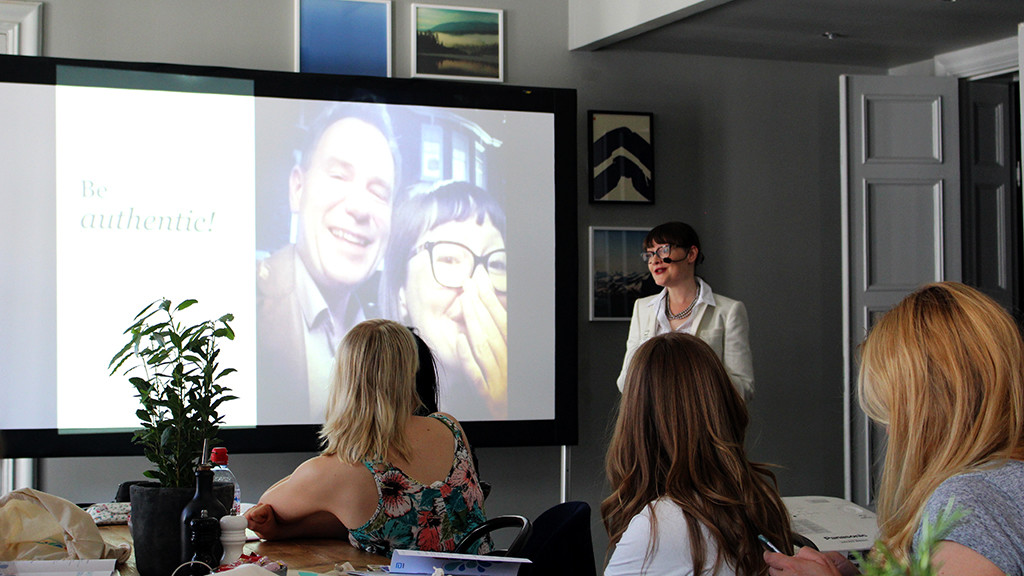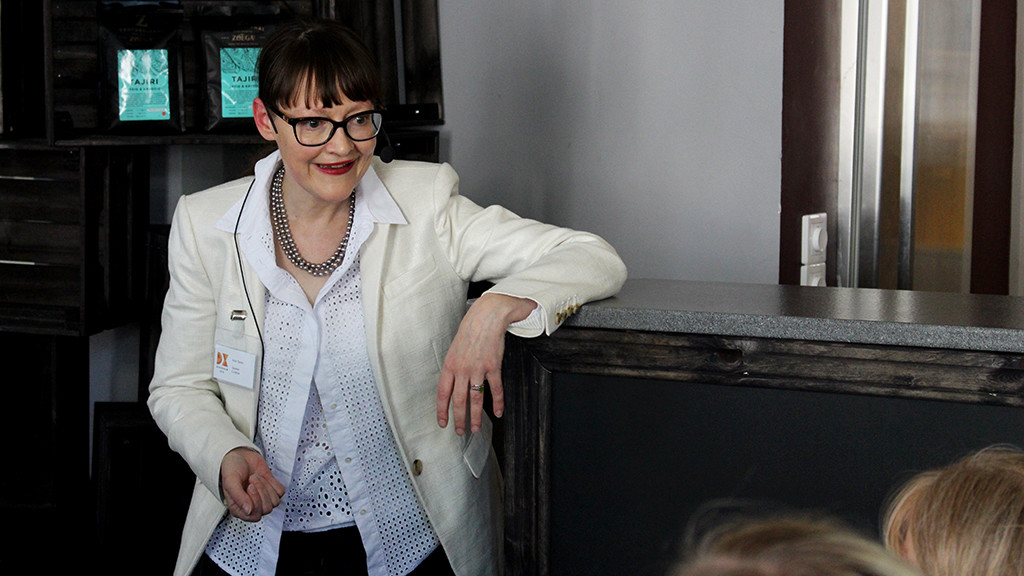 I then got distracted AGAIN (shock) by the Swedish interiors. SWOOOOOOOON. Goals people, goals.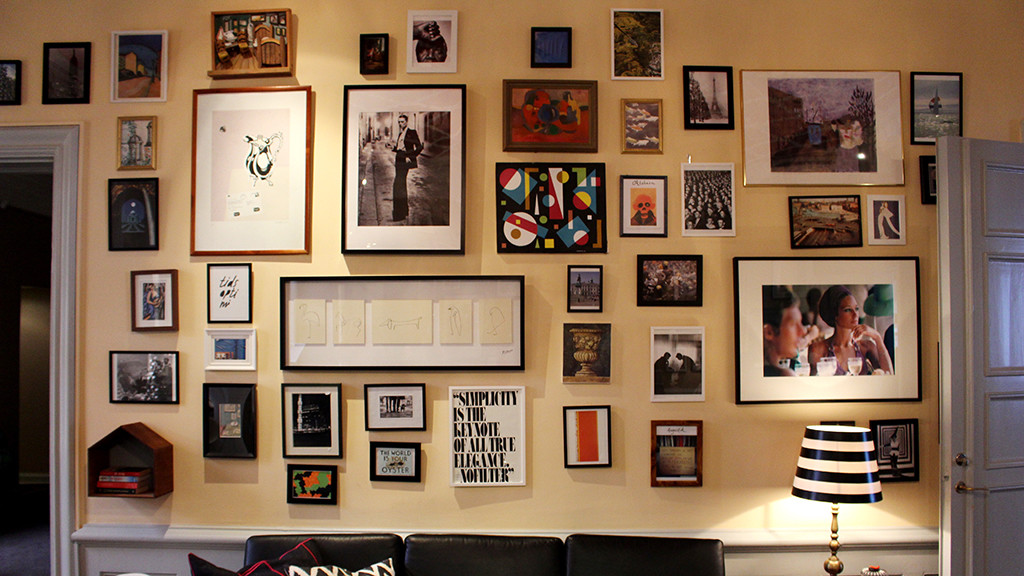 This is my, 'hi, I'm a professional person with type 1 diabetes who like taking photos' shot. You like?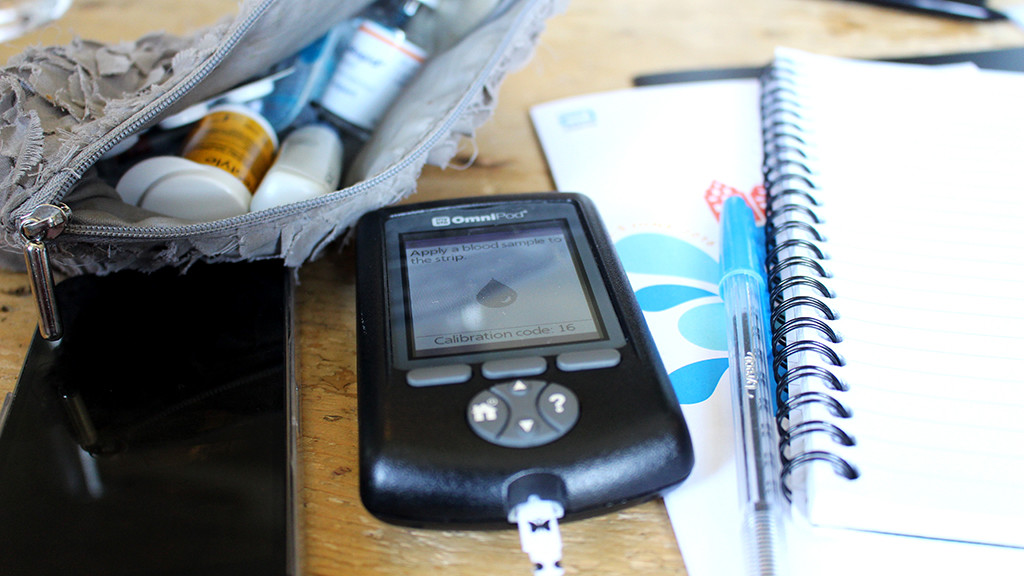 After a lesson in Snapchat from geeohsnap (I'm now on my third attempt to love Snapchat. Follow my inconsistent snapping: missjengrieves) we were introduced to Rudy de Waele. This guy was particularly impressive – he specialises in predicting the future of technology. It was a lot to take in, but I found it fascinating. Takeaways are as follows:
We live in a convenience economy which is built for immediate pleasure, without regard for the consequences.
While there is a focus on technology, STEM and innovation, this is fuelling a greater awareness of the ethics of those advancements.
We're moving from an economy of services and products to experience, which will then move to an economy of meaning. Despite everything that is at our fingertips, as humans we still want to FEEL and to live.
So, the advance of technology is being balanced by humanity and this for me really hit the nail on the head of the world we've created that we know today. I make my living from digital, but sometimes it scares the hell out of me. And here was someone telling me that it was all going to be ok because ultimately, emotion and morals and ethics will come good. Phew.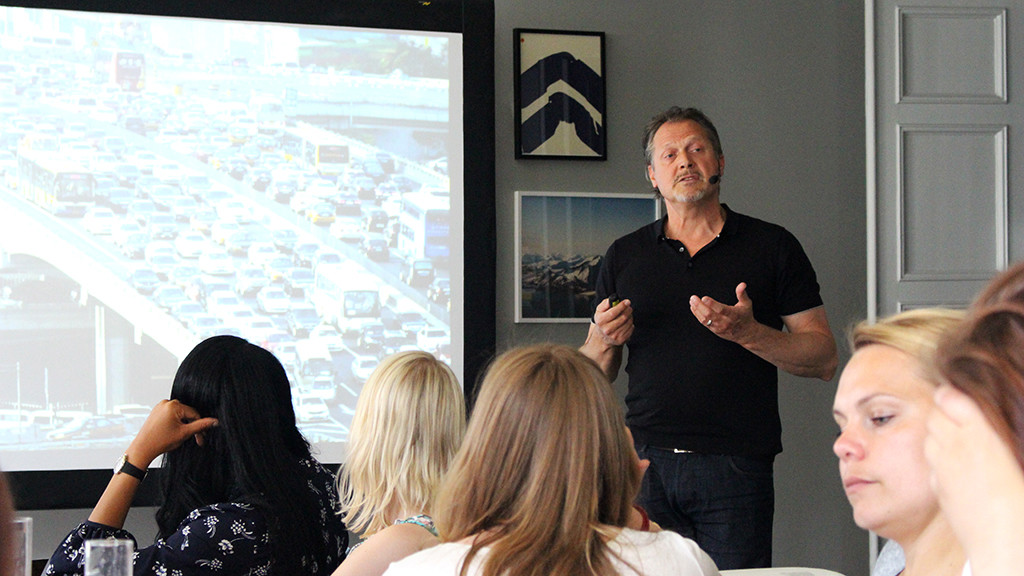 Then we met Hannes Sjoblad, who is a bodyhacker (eh?) and tech activist. Many ears across the room pricked up at this point, but my brain mostly started to melt and I was still busy playing with Snapchat filters, aperture settings and dribbling over interiors. Maybe he predicted my lack of comprehension, as we then broke off into groups and he showed us some really cool stuff. This is Sarah letting Hannes take control of her arm. Of course.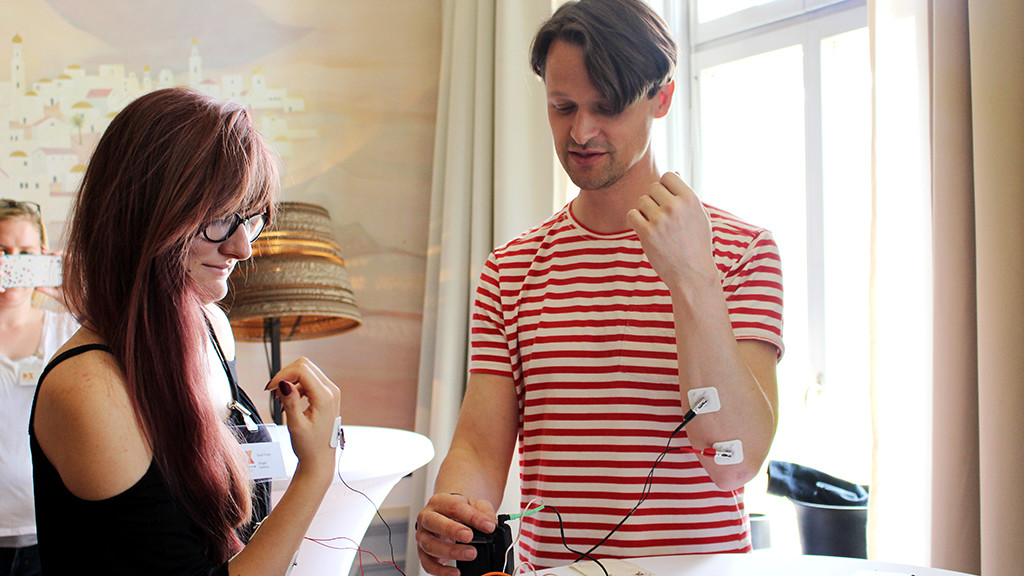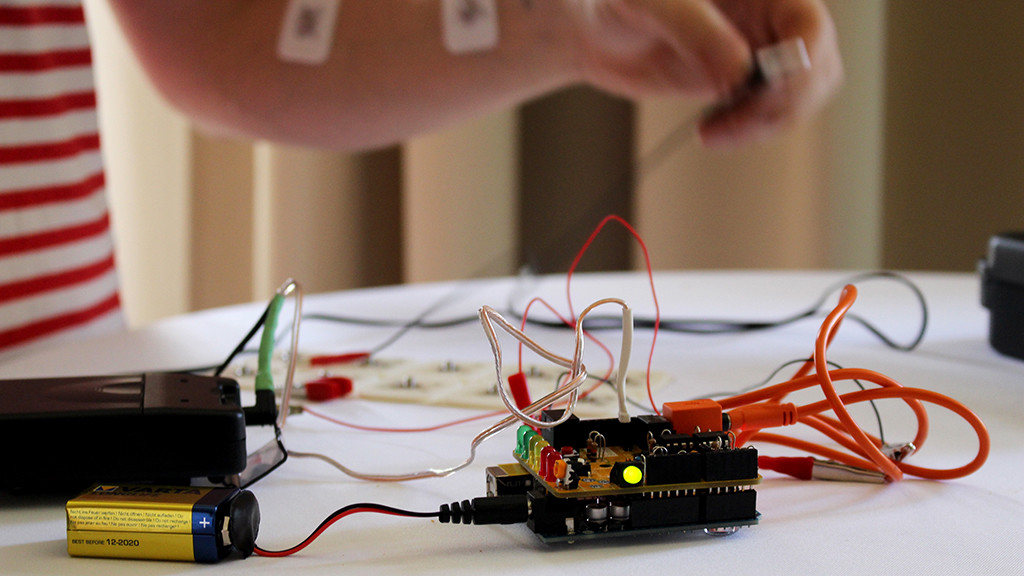 Then we were all very taken by some fluffy ears that move when you are paying attention. Fun as these are, rather ironically you get distracted as soon as they start twitching. Bente rocks them though, doesn't she?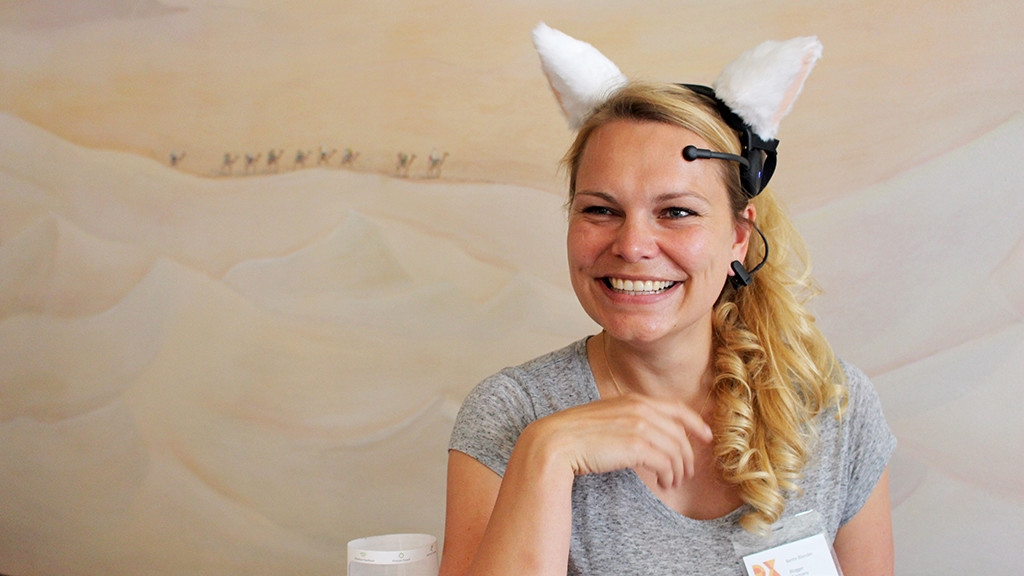 Quick stop to casually extract my DNA with a few household chemicals…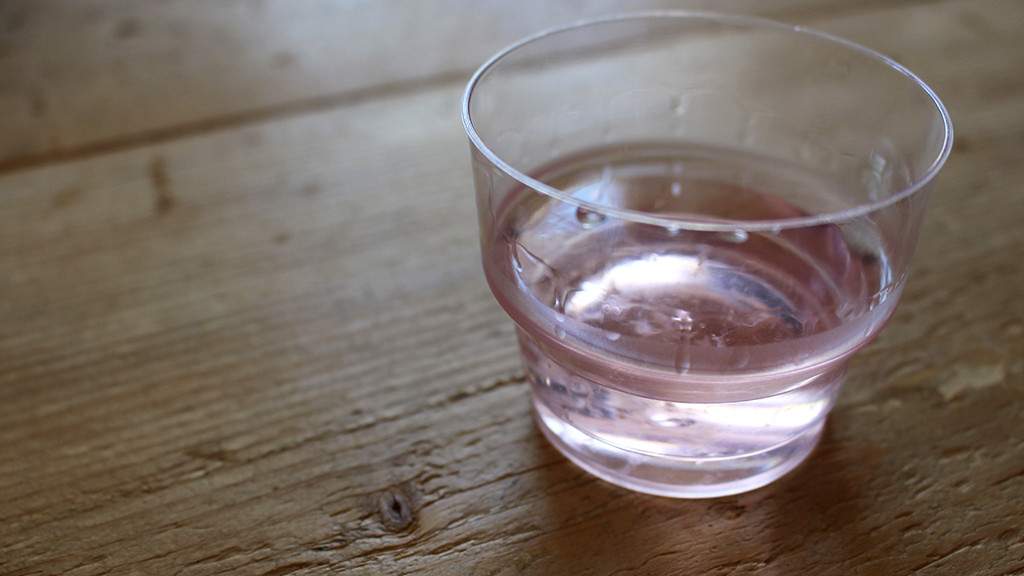 And just when I thought my brain was about to explode, we entered virtual reality.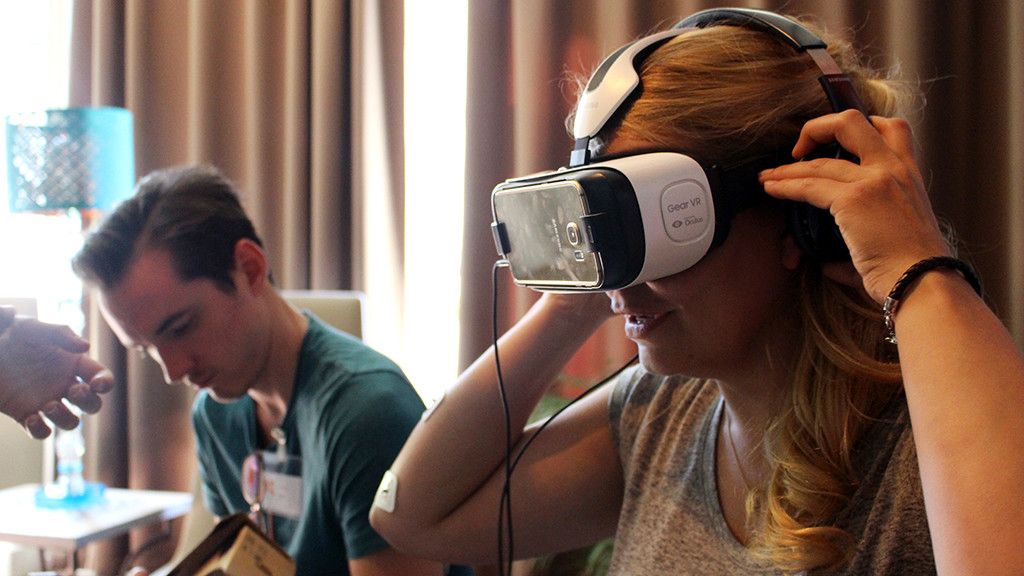 The interiors still won the day, though.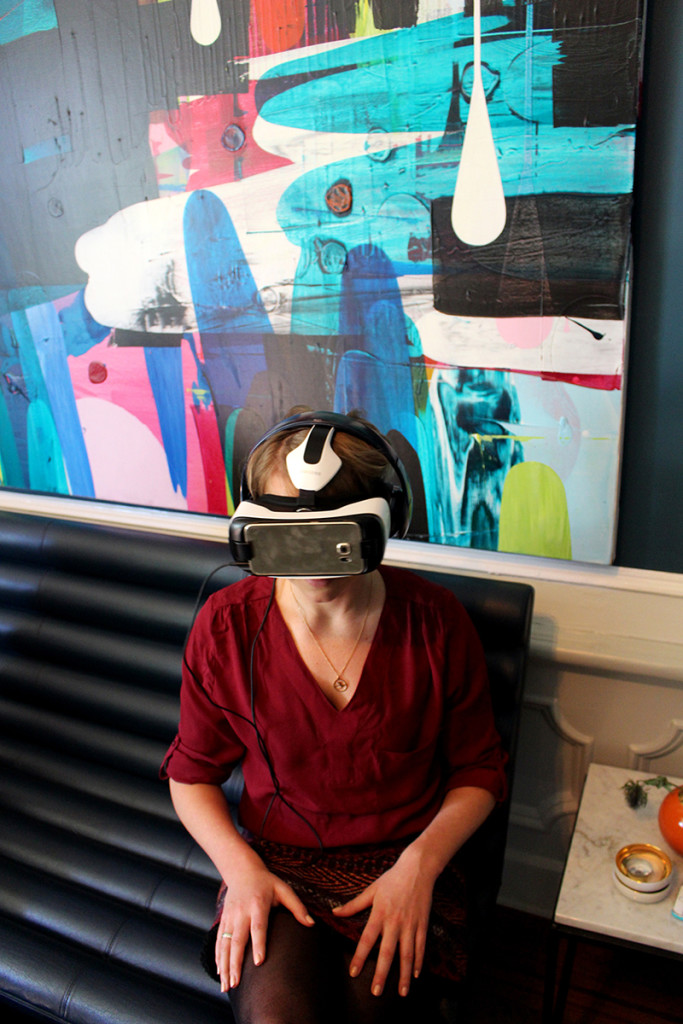 I was then brought back down to earth by Marie Ennis-O'Connor's powerful journey from breast cancer sufferer to epatient to full time social media consultant. A true digital health advocate, she was among her people in a room full of health bloggers. I really warmed to Marie – again there is just something about human connection that for me, digital platforms can facilitate, but not replace.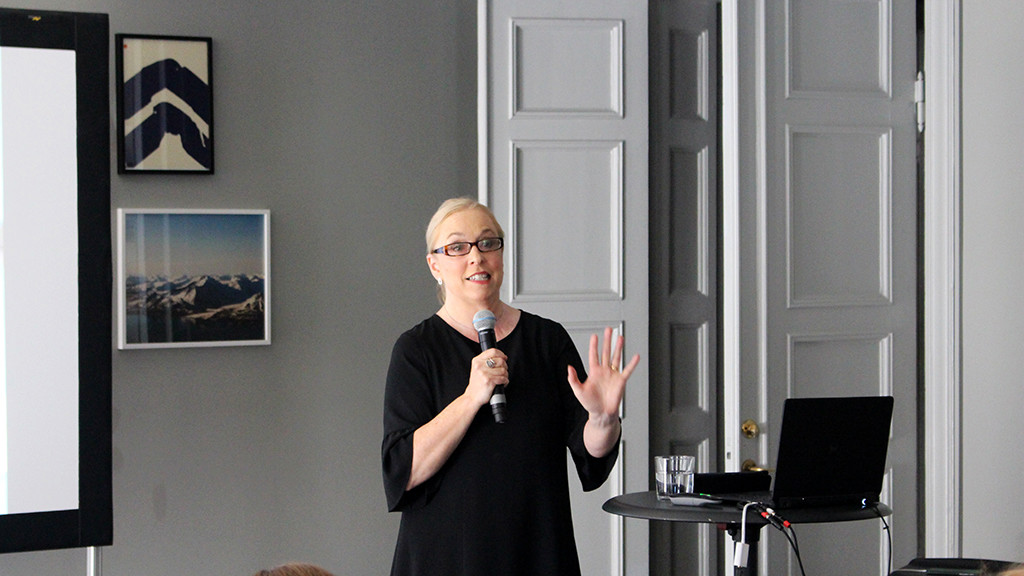 After a session on mindfulness which unfortunately was one session too many in a hot room on a summer's day, we stepped out blinking (literally) into the sunlight, and the glorious Stockholm air brought us all to life once more. HOT DAMN.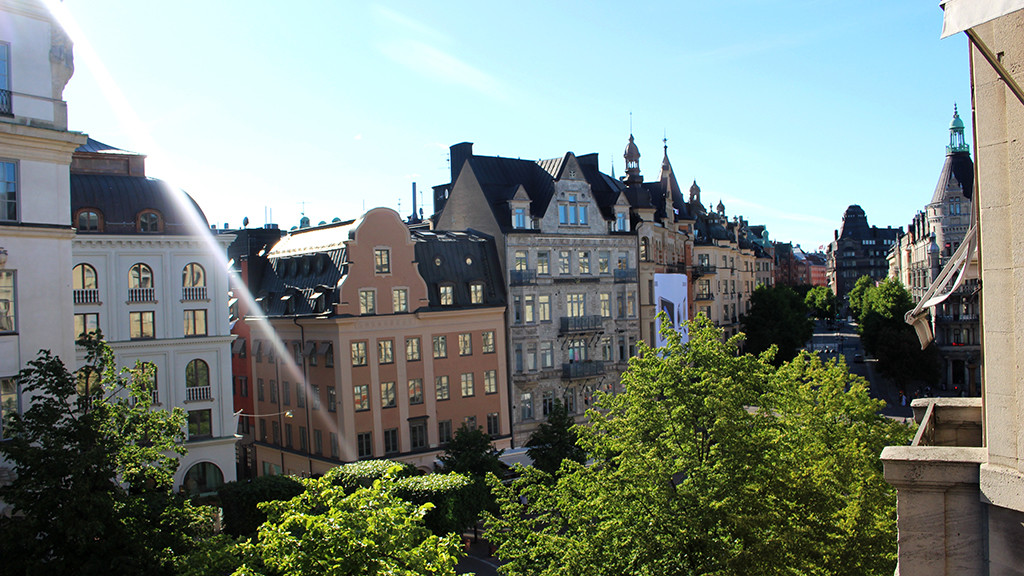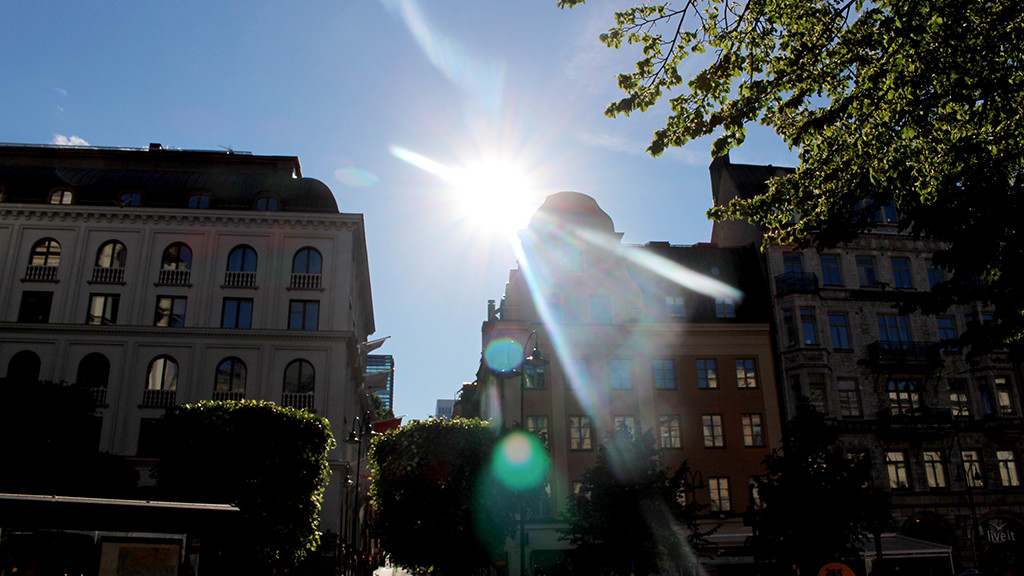 The next morning the lovely people from Abbott had our full attention as they discussed what they're currently working on, namely Freestyle LibreLink, and a data management collaboration with Diasend announced today (DIABETES COMPANIES WORKING TOGETHER?! THIS IS NOT A DRILL!)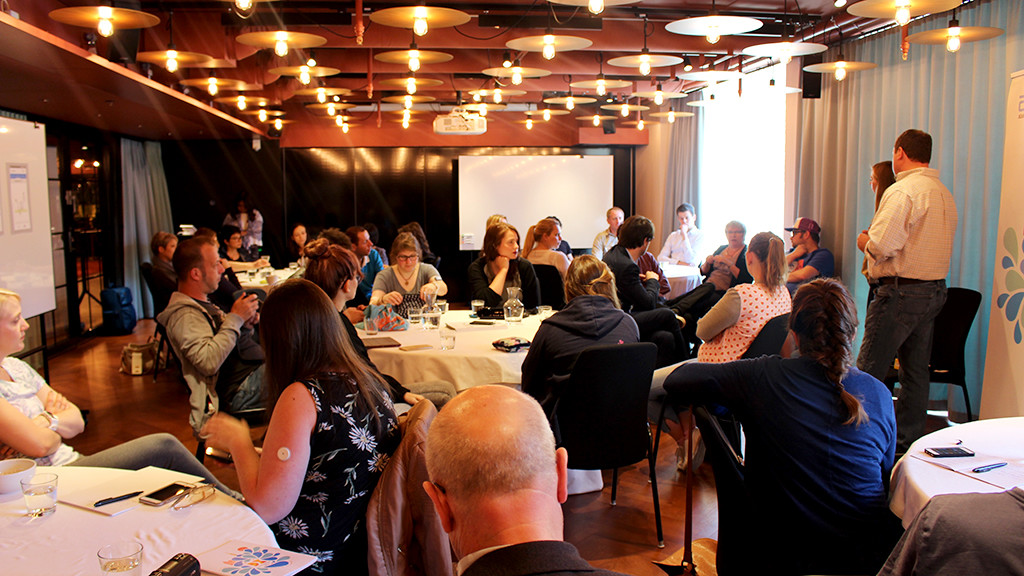 I managed to absolutely fail to take sufficient photos of my fellow attendees, so here's one that I stole from Mel. What a beautiful bunch of people from all over the world, quietly dealing with the same chronic condition that no-one else can see. Amazing.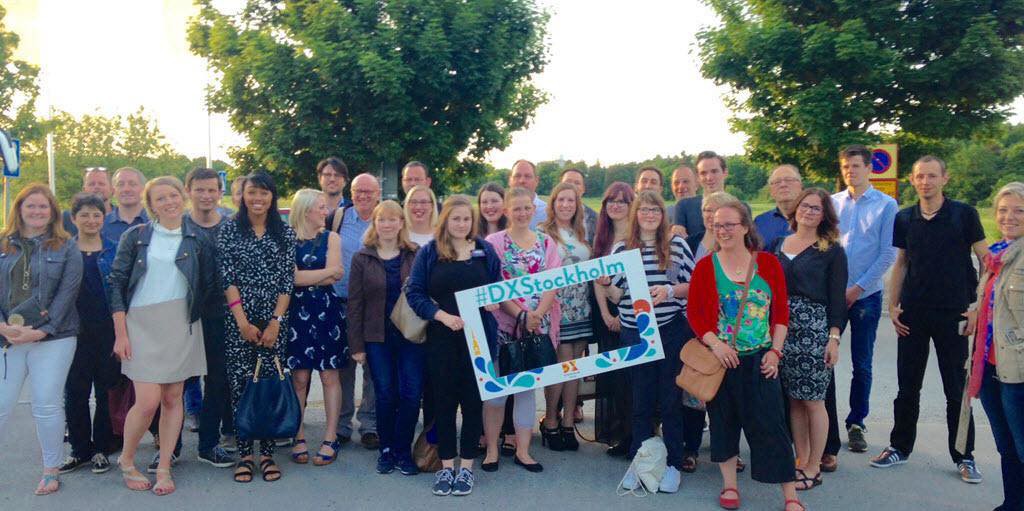 #DXStockholm you were wonderful. Thanks so much to Abbott for bringing us all together.